Here are some Wallpapers, just for you. Right-click, then Save As, to grab them.
Just resize or adjust them to your own requirements.
1. Machine Hall Moto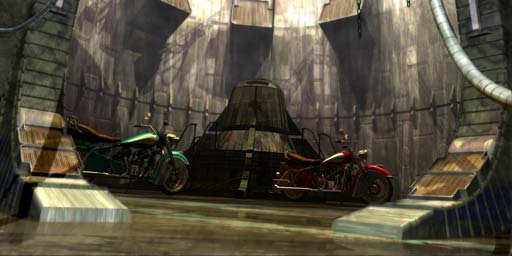 2560 x 1280 dual monitor wallpaper.
Machine Hall and two Harley Indian Summer cycles, rendered in Bryce.
2. Cornfield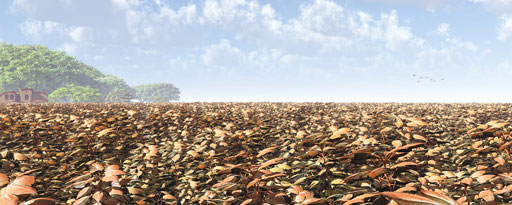 2560 x 1024 dual monitor wallpaper.
Dream scene. Composition and color balances represent full harmony, the barn and woods at the left represent shelter, the birds at the right represent interese and dynamics.
3. Vue Terrain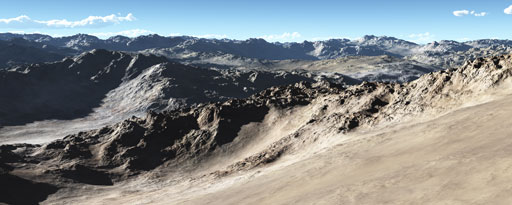 2560 x 1024 dual monitor wallpaper.
Classic Vue mountain scene, rendered out to test my new system. Superior quality, full size took less than 30 mins.